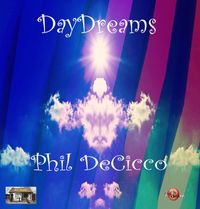 Day Dreams is Phil DeCicco's 40th self recorded CD. It contains 10 brand new songs written by Phil and marks another major milestone in his musical career. With the release of this CD, Phil has written and recorded over 400 songs.  Why not become a part of this milestone and order your small piece of Phil's history,                            and purchase a digital copy of Day Dreams today.
Pict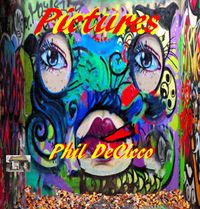 ures, Phil's 39th self-recorded, layered CD was recorded at Shedd Records in Levittown, NY. As with all of Phil's previous CDs, this CD includes 10 brand new songs all written by Phil. So, as the saying goes, "A picture is worth a thousand words", but how many songs does a picture make?  Why not pick up a copy                            of this CD and find out for yourself?
                 One's A Crowd, the 38th CD released by Phil, once again includes 10 bran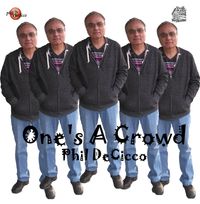 d new songs. One's A Crowd was recorded at Shedd Studios in Levittown, New York. Each song on the album was recorded one track at a time with Phil playing all of the instruments and sing all of the vocal parts. So join the crowd and order the digital CD on line.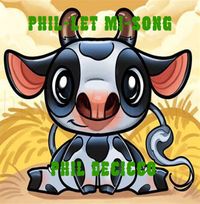 Phil-let Mi-Song, a take-off on the popular meat dish Fillet Mignon, is the 37th self-recorded, layered album produced by Phil DeCicco at Shedd Studios. Phil-let Mi-Song includes 10 brand new songs all written by Phil. They are You're Not Gonna Show, My Body Shakes, Colors of The World, Come Out With Us, Feel This                                Way, Mistakes, Don't Look Back, What's The Word, The Instigating                            Crow and Think About It. So if you like Fillet Mignon you'll like Phil-                          let Mi-Song. Why not listen while you eat.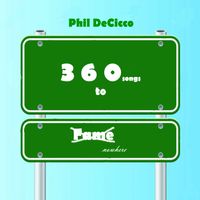 360 Songs to Nowhere is Phil DeCicco's 36th self-recorded, layered CD. The title, "360 Songs to Nowhere" represents the 360 songs Phil has written and recorded throughout his musical career. The one thing Phil wanted to achieve through his music was to be a name remembered. The title indicates he did not reach his goal, but he had a hell of a time trying. 360 Songs includes 10 newly written and recorded songs including My Eyes Are Wide Open, Rhode Island Ruth and Along For The Ride.  Why not take 360 Songs to Nowhere with you the next time you go for a ride.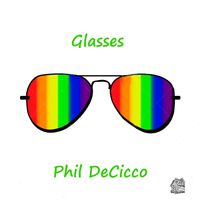 GLASSES is Phil's 35th CD. As with all of his others, Glasses is a self-recorded, layered album of 10 songs.  These songs, all new, never recorded, were written by Phil and recorded at his Shedd Studios in Levittown NY.  The idea of glasses is that the world and the people in it often appear to be fuzzy and or cloudy. Wearing Phil's special glasses allows him to see it more clearly without all of the misunderstandings, biases and fear.  So, when things are looking bad for you, pick up Phil's Glasses and see things in a different light.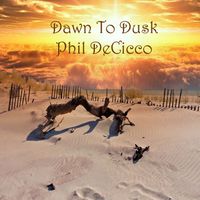 Dawn To Dusk is the 34th self-recorded, layered CD produced by Phil DeCicco. It is, once again, a blend of pop, rock and Adult Contemporary. Dawn to Dusk contains 10 brand new songs all written by Phil. So, if you are an early riser or just like to chill as the sun settles in the west, you owe it to yourself to get this CD so you can wake up to the sound of great music or relax towards the end of the day while listening to that very same music that has made Phil the popular song writer he is today.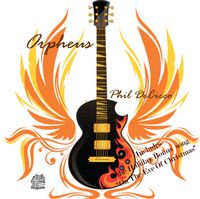 Orpheus is Phil's 33rd CD.  It is, once again, a layered recording incorporating a blend of Adult Contemporary, Pop and Rock. Orpheus is comprised of 10 brand new songs all written by Phil. It also includes a special Holiday Bonus track, On The Eve Of Christmas. So, if you are looking to give yourself a terrific Christmas present, order this CD on Amazon or purchase Orpheus digitally right here on Phil's website. Just click on the Music tab above.  Oh, and have a Merry Christmas and a Happy Holiday!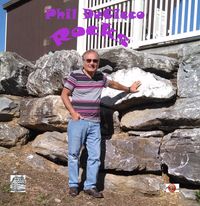 Rocks, the 32nd CD released by Phil DeCicco is a blend of pop, Pop Rock, Dance and Adult Contemporary. Once again, a layered CD, Rocks includes 10 brand new Songs all written by Phil with one a sing along addressing the Corona Virus and its effect on the world. So, if you are looking to Rock out then Rocks is the CD for you. Okay then let's all rock out to Rocks. Get your copy today!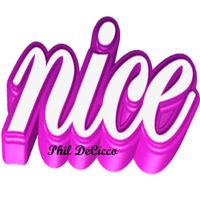 Nice is Phil's 31st self-recorded CD of new and original songs destined to be a hit release. As with his prior releases, Nice is a layered CD with Phil playing all of the instruments and doing all of the vocals.  Nice includes the hit song "Are You Looking For A Lover" and nine other greats songs. So, if you are feeling good and want to do something Nice, do it for yourself and get Nice!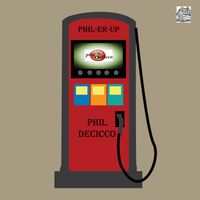 Phil-Er-Up is the 30th CD released by Phil DeCicco.  It contains 10 Brand New songs written by Phil including: Yes Or No, Rock And Roll Safari, Someone's Someone and 7 others.
As with his previous albums, Phil - Er - Up is a layered album with Phil the only musician and singer on it. So, if you are beginning to stutter and are running out of gas, bring your CD player or digital music player in and Phil - Er - Up at Amazon.com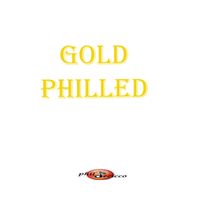 Gold Philled is the 29th self-recorded CD in the Phil DeCicco collection of Pop Rock/Adult Contemporary Albums. Gold Philled dropped on January 20th, 2020, and again this CD features 10 brand new songs all written by Phil. So, if you like your Gold then get your hands on Gold Philled!!!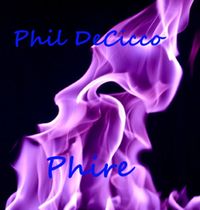 Phire is Phil's 28th layered CD. Phire (pronounced Fire) dropped on Phil's birthday, July 21st, 2019, and features 10 newly written and recorded songs. So Ignite the fire and purchase Phire.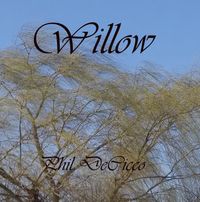 Willow is the 27th CD recorded by Phil DeCicco. Willow contains 10 of Phil's newly written adult contemporary pop songs. This CD was released on April 19, 2019.  The songs are bright and quite upbeat. Buy it you'll like it!!!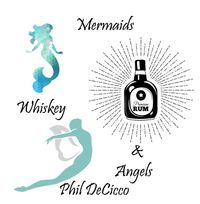 Mermaids Whiskey & Angels is a themed album attempt by Phil DeCicco whereby the ten brand new songs all center around one of the titled objects. The CD dropped on November 18, 2018, and is Phil's 26th self-recorded CD. It includes Mermaids Whiskey And Angels, Mermaid Kisses And Starfish Wishes, Hey Bartender, Angel Girl, A Mermaid Cries, Play Me Straight Up, Angel Wings And A Halo, Splash, Coulda Shoulda Woulda and When An Angel Passes You By. All songs are a combination of Pop, Pop/Rock and Adult Contemporary which basically comes down to Indie Pop. So get kissed by a mermaid today!!!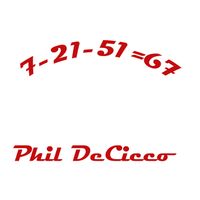 7-21-57=67 is Phil DeCicco's 25th layered CD. The CD dropped on July 28th of 2018 and includes 10 brand new songs written byPhil.
Phil's music is considered pop-rock/adult contemporary and if you listen close enough you can hear the influences of the Beatles, the Dave Clark 5, both from the 60's and Matchbox 20 and the Fray both of which are of the new millennium. 7-21-51=67 is a private riddle. Do you think you can solve it?
Get the CD and listen to it today! Review the cover closely and just maybe you can figure out the answer to Phil's private riddle.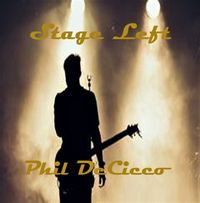 Stage Left is Phil DeCicco's 24th CD. Released in May of 2018 it includes 10 brand new, never recorded, songs all written by Phil. All songs are of the adult contemporary genre with a touch of pop, rock and pop rock. Stage Left is a treasure chest of bright sounds that everyone will want to add to their CD collection. GET IT TODAY!!!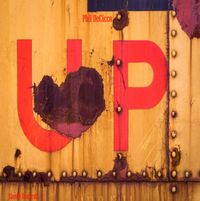 UP is Phil's 23rd CD recorded at his digital studio at Levittown, NY. The music on this CD is influenced by the Beatles but has a hint of Imagine Dragons, Ed Sheeran and other contemporary recording artists. It is power pop and pop rock with some ballads thrown in for good measure. As with all of Phil's CDs, it was recorded in layers with Phil performing each musical and vocal part.  UP includes ten brand new, never recorded, songs written by Phil. They are: It's Christmas Time, recorded for the Christmas Season but not released in time, It's Not Easy, More Than Money, Lost Without You, Lasting Memories, having a Posso Doble rhythm to it and 5 others. The CD dropped in 2018. Be sure to watch for it! Be sure to buy it! Merry Christmas!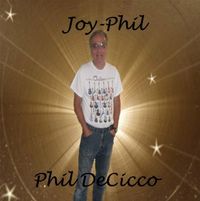 Joy-Phil , the 22nd CD by Phil DeCicco was released August 2017. It includes 10 brand new songs written by Phil including Back In The Day, Devil Wearing Wings, I Want To, Joyful, & One Shared Kiss.  This is a CD worth owning so be Joy-Phil.

  The 21st CD recorded by Phil DeCicco, Visions, with all original songs and recorded in layers was released in May of 2017. All vocals and instruments on this CD were recorded one track at a time by Phil. Visions includes You Never Ever, Love Once Again, Visions Of You and 7 others.   OWN It Now!
  The July 21st, 2016, release, Milestone 200, Phil's 20th CD, marks the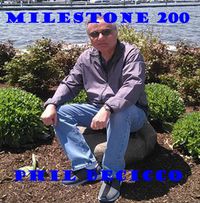 completion of 200 songs written and recorded by Phil. With no backup band or singers, Phil recorded each track separately and mixed them at the end of the process, all layered tracks once again.  Milestone 200 includes 10 new songs including Do You, Look Like A Goddess, Just Me and Rainy Day.   This CD is a keeper.

 The 19th CD recorded by Phil DeCicco is entitled Phil-antropy, released in April of 2016, again includes 10 brand new never recorded songs. This CD is a layered CD. The songs on this CD include Enough Is Enough, Step By Step, What I Have, Someone To Blame & Am I Too Late to name just a few.  Thinking of purchasing this CD? Then DO IT!  

  Philagree is number 18 on Phil's list of CDs. Released in February of 2016, it was Phil's first CD released that year. It was Followed by Phil-antropy and Milestone 200 all in the same year. Philagree includes My Girl Lonely, Road Rage, Show You The Way & Was It Yesterday along with six other never recorded songs. One of Phil's favorite songs on the CD is Gordie Bear written for the family's Yorkie.   Add this CD to Your collection.  

  The title of this CD was actually derived many years ago by a close friend of Phil's, but it took what seemed like forever to come to fruition. Good Stuff was released in August of 2015 and includes some great songs such as It's Not As If I'm Dying Today, All That You Need, Answering Me & Turnpike Cruising. It is Phil's 17th layered CD. Want It? Buy It!!  

  Near The Window was intended to be an outside look into the world Phil DeCicco. Released in June 2015, Near The Window included such songs as Pretzel Park, an ode to a local Levittown Park, Ups And Downs & For Always Loving You. It is the 16th Phil DeCicco CD and is a collection of 10 new songs written by Phil.   A Must Have!

 As a concept album, Friends attempts to group songs relative to the theory that friendship often leads to much, much more. Friends was released July 2014 and is Phil's 15th CD. The CD contains 10 new songs including Together Forever, More Than Just Friends, All The Friend I Need & Away From You just to mention a few. Be Phil's friend and Own It Today! 

  Phil's 14th CD, Shadows, includes 10 brand new songs all written by Phil DeCicco. Shadows was released in July of 2014, the first of two CDs released in that month. Originally planned to be a double album, it was later decided that it should be released as two independent CDs. Shadows includes Time For A Change, Do You Care, If & Oh Oh.  Don't get caught in the shadows. Get It Today!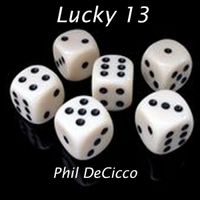 Phil DeCicco's 13th CD is titled Lucky 13 and was also released in July of 2012. Of the ten new songs on the CD, Phils two favorites are You're Never Satisfied and Rumors And Lies. This CD was accompanied by a video of the song Bikinis And Beer.  
 This is a Must Have if you feel Lucky!

Seasons is Phil's 12th CD. Aptly titled Seasons it includes four songs representing each of the four seasons and strategically spaced to establish 4 quarters to the CD. The CD was the second CD released in July 2012 and is sub-titled Winter, Spring, Summer & Autumn. The four strategically placed songs are Winter Flower starting the CD, Spring Rain, Summer Daze and ending the CD is Autumn Nites.   Don't wait for next season. Get it today.     

 CD number 11 is Pebble & Center. Named after an intersection in Levittown, NY, Pebble & Center is also the title song on the CD. It is one of ten new songs written and recorded in layers by Phil at Shedd Studios also in Levittown.  Pebble & Center also includes Innocent Girl, I Wonder & Pole Dancer along with six others. It was the first of three CDs released in July of 2012, four years after Phil's 10th release. Meet you on the corner of Pebble and Center.   Worth a listen. Worth owning. 

  Phil-Harmonic is Phil's 10th CD of new songs all written by Phil DeCicco. This CD includes My Saddened Eyes, It To Be, Don't Talk About My Children, Love Seat For Three & Little Old Town which has specific references to local Levittown sites.
Phil-Harmonic was released August 2008. Check it out!!.

 Wet Paint released in August 2008, is the ninth CD recorded by Phil DeCicco. As with all of the others, Phil wrote, arranged and produced all of the tracks on this CD. The CD includes singles Mornings At Seven, Weekend & Trip Of Terror. The other 7 tracks on the CD are Walk Away, I Don't Know You, Never Enough Time, Feel About You, Lobster City, a nod towards the Beach Boys, Hey Dad, a song dedicated to Phil's late Dad & Future Generation, a look back to one of Phil's earlier bands.  Don't wait for the paint to dry. Get it now!

  Noche Blue is the eight CD written, recorded by and produced by Phil DeCicco. It features all newly written songs and includes the singles Night Writer & Welcome To Paradise. It also includes the songs Fire & Ice; Over You; Harley Hanna; Things You Do; Love In The Afternoon; Waiting For You; What Doesn't Kill You & Guitar Stan. You should think about sitting with someone close under the Noche Blue listening to this one.

Crystal Imagination featuring This Time For Good, Yesterday's Garden & Rack It, Stack It, Track It, was Phil's 7th CD. It includes 10 songs all written, performed and produced by Phil. In addition to the listed singles, the CD includes Sweep Away; I Hide My Tears; My Comic Book Life; Fairy Tale Dream; The Sky's My Heaven; Sure New & God's Other Creatures. This CD is a mix of vintage and brand-new songs.  Imagine how Crystal your Imagination would be if you owned this CD.

  The 6th CD written and recorded by Phil DeCicco was What's Your Story? This CD includes songs written during Phil's younger days as well as those written later in his life. This is the first CD where Phil incorporated brand new songs and vintage stuff. It includes Move On; Places To Go; Did Devil Die; Where To Begin; Cutthroat World; 5,6,7,8 Dance; Long Island Boy; Ever Going Back; Tell Me Now and the single Andrea. This CD was dropped July of 2004. So, What's Your Story? Add it to your collection.

  Along with the singles A Long Way To You & 'Bout My Baby's Clothes Phil's 5th CD,  Phil-osophy, dropped August 2006. The CD also includes: My Greatest Temptation; When We Were So Young; To Be Sure; Lovely Streets Of Heaven; Too Much To See; Promises; Diamonds & Dirt* & Fisherman Of Souls. *Diamonds & Dirt is the title of the book Phil is currently working on.  So, alter your Phil-osophy and pick up both the CD and the book are worth looking into.    

  Keeping It Simple, 10 tracks of vintage Phil DeCicco, is Phil's 4th CD. It is more retro than any other one of his CDs in that all of the songs were written between 1966 and 1970. Its single, The Situation, is a blues-oriented song. The other 9 songs on this CD, Happiness Is; Together You & I; Time To Spare; Pretty Girl; I Haven't Found Love; Forever More; To Maryland; Salty O'Hare & Wonderful Spells are pretty interesting as well.  Also, very interesting is why you aren't Keeping It Simple and picking up a copy of this CD.       

  Ignorant People, the single along with Know What You're Doing; On The Water; I'll Try; Right Time Wrong Time; Color Me Blue; Books; Indulge In Some Sin; Dedicate My Heart & The Woman's Alright are the 10 songs on the Drawn In! CD, Phil DeCicco's third CD released in June 2002. Each of the songs on this album were written during Phil's teenage years. Why not Draw In your own conclusions and see how Phil's production and song writing improves from the first two CDs. 

  Friendship Road, released November 2001, includes songs that were written during Phil's earlier days during the British Invasion. It includes the single Fair Lady (Knight In Shining Armor I) and 9 other early rockers: Two Good Friends Talking; If It's Right; Way Of Life Ray Of Light; Your Name; Except Joann; The Knight Came Riding (Knight In Shining Armor II); Love Is; Music In My Head* & Over Nova.
* Phil's book, Music In My Head, is based on this song.  So, take to the Road and while on it, listen to this CD while reading the book. Get them both today. !!!

  Finally! was Phil's first CD, released in August of 2001. As a first attempt, the production is not as crisp as it could have been, and the arrangements could be sharper BUT it is pure Phil reflecting his early influences of the 60's British Pop invasion. The CD contains the following ten songs: The single I Used To Be A Fish; As You Waved Goodbye; The Train Kept Rolling; My Rainbow; Trilogy: (A Brother's Wife, A Chilled Wind, Music Filled The Air); On My Way To Canada; Do I Get To Kiss The Bride; My Louise; Hello Tippy & Sweet Patti, written for his wife. Finally take the shot and listen to his first CD it might be worth a laugh, or you may actually enjoy it. Pick up a copy.